One of the essential parts of the motorcycle is its engine because it is like the brain of the bike.
Therefore, Harley Davidson 103 engine is our main topic for today, and here we will tackle this problem and solve it.
For bikers, especially those who owned the Harley Davidson 103 engine, there are things that you should know about the problems with the Harley Davidson 103 engine and how to fix it.
Knowing this information can help them fix the problem immediately, especially when needed.
What is the Harley Davidson 103 engine?
Harley Davidson 103 engine, also known as the Twin Cam, is an engine made by Harley Davidson from 1998 to 2017.
The 103 engine is the second engine of Harley Davidson that uses two cams to drive the valvetrain. And in the year 2012, this engine became a stock of Harley Davidson bikes.
When it comes to speed, this engine can go up to 100 to 120 mph. As a result, this engine became the standard engine of Softail and touring models.
This engine is one of the big engines that Harley Davidson released in the 2010s.
Features of Harley Davidson 103 engine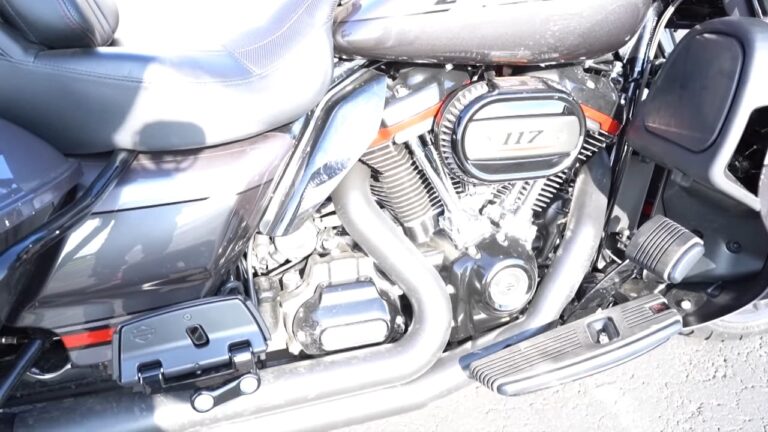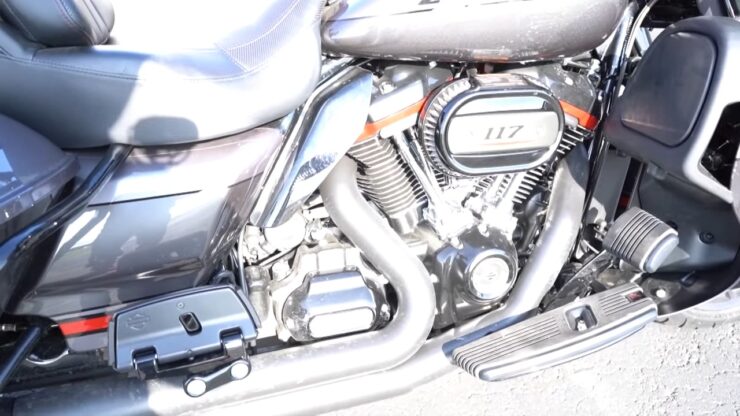 Oil Cooler
The 103 engine has an oil cooler because it serves a huge role in the engine. It circulates the oil before it flows into the rest of the bike, and without it, the bike will most likely overheat.
Electronic Sequential Port Fuel Injection
This feature improves the engine fuel of the 103 engines. In addition, it makes the engine more fuel-efficient, so it will not consume too much gas even if the engine is more extensive.
Horsepower
The Harley Davidson 103 engine has 75 horsepower with 90 ft to 100 ft torque. With this power, you can run on big highways since it's the power of big bikes.
6-speed Cruise Drive transmission
Harley Davidson bikes usually have this feature. Considered as the sixth gear that reduces the engine rpm by 11% for smooth riding on highways.
This feature started in 2006, and until now, Harley Davidson has this for better engine performance.
Spark Firing
The 103 engines don't have wasted spark as the ignition system uses dual coils with 12mm plugs.
Combustion Chamber
The Harley Davidson 103 engine has a Bathtub design of a combustion chamber. It is one of the more manageable parts to find, so replacing it is not hard.
The good thing about this combustion is that it speeds the burn and raises the compression ratio without any problem.
Common Harley Davidson 103 Engine Problems
We know that you love and adore the 103 engines, but it is essential that you also know the Harley Davidson 103 engine problems that you might encounter in the future.
Being future-ready can help you solve the problem easier. Or maybe if you are experiencing it now, this information might help you solve the problems because we will also give answers to these problems.
01. Can Burn Riders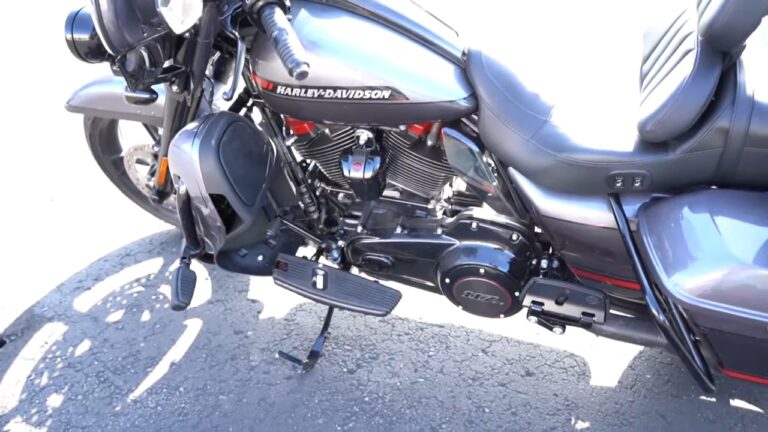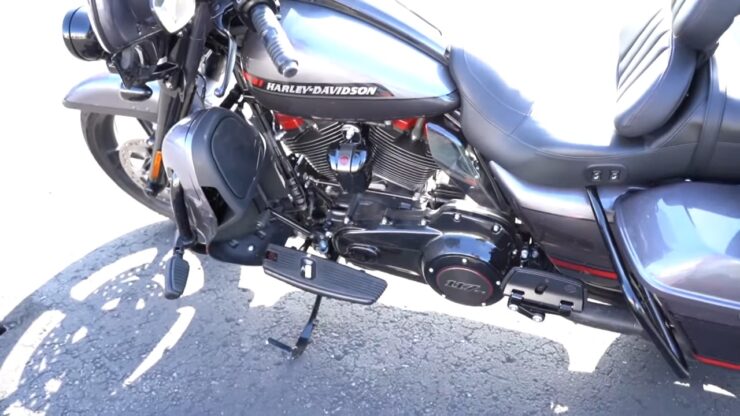 There are some issues concerning that the 103 engine overheats and can burn the riders.
This problem can shorten the engine's life aside from it can cause accidents to the riders.
02. Crankshaft Issue
Pressed with the 400-ton press at the factory and sooner, it will come out of the crank earlier than expected.
There is a lot of issues that can happen if the crank pin does not function well.
03. Engine Noise
The 103 engine creates a noise like ticking, chattering, pinging, and tapping. Maybe even any noise that you can think of, this engine produces noise in any model of Harley Davidson.
04. Hard Starting Issue
This is a common issue for most Harley Davidson bikes. It affects most of the bikes released from 2007 to 2012.
Even though there are many potential problems with the 103 engines, these are all just potential problems, and maybe not all of you will experience this problem.
If you experience one of these problems, here are some of the solutions that we and some Youtubers did.
05. For Hot Engine Issues
There are some things that you need to consider when you experience this problem.
Know what compression are you running. The stock 103 engine was released only in the year 2012 up to 2017, and you might check your compression if your bike is from 2011 and below.
Another thing is also to know if you are running with an oil cooler. The oil cooler decreases the chance of overheating; that is why it is always essential to have an engine with an oil cooler.
The solution would be installing an electric compression.
This video will help you understand everything about electric compression and how to install it with your Twin Cam 103 engine.
How To End Up Harley Davidson 103 Engine Noise
They say that the noise of the Harley Davidson 103 engine is normal, but if it is bothering your big time, here is a solution with video to help you decrease the noise it releases.
The solution that these Youtubers did is by installing rocker lockers with sleeves that or locked up the shafts, so they will not make excessive noise.
You can see the difference between the one with rocker lockers sleeves and without that in the video.
Pros and Cons of Harley 103 Engine
Pros
Tons of Power
The 103 engine is potent that even if you drive it over 80,000 miles, it still feels tight without any rebuilds. This engine proves its longevity with this.
Minimal Issues
Unlike the other Harley Davidson engines, the 103 engines have only minimal issues that can solve quickly with proper guidance.
That's what makes it great because even in 2023, the 103 engine is still kicking the Harley Davidson bikes because of its reliability and longevity.
Better Performance
If you came from the lower engine, of course, you would get better performance. However, it's more powerful and uses sixth gear that gives smooth driving, especially on highways.
Blow Performance
This engine is potent because it can climb hills, or you can ride with entire luggage at the back.
Enough with the Pros, and let's talk about the cons of the engine.
Cons
Minimal Problems
As we have said before, there are some problems that you might encounter or might be encountering now—one of the common problems that every Harley Davidson 103 engine owner is the overheating engine.
Bikers said that this happens when they are hitting more miles and more extended riding. However, the 103 engine comes with an oil cooler.
You can see the solution in the middle part of the article.
Stock Engine Only for 2012 to 2017 Models
The supremacy of the 103 engine was from 2012 to 2017. That's the time that Harley Davidson released bikes with stock 103 engines, however, they started releasing 103 engine kits earlier.
Upgrading from a lower engine to 103 can cause some minimal problems if it does not meet its requirements.
Overall, the Harley Davidson 103 engine is powerful and worthy. So, if you are thinking of upgrading or getting a bike with this type of engine this year, it's still worthy of its price.
Maintenance Tips of Harley 103 Engine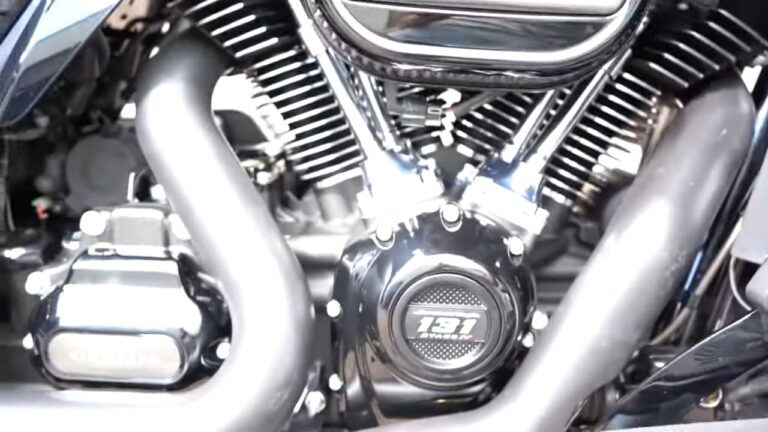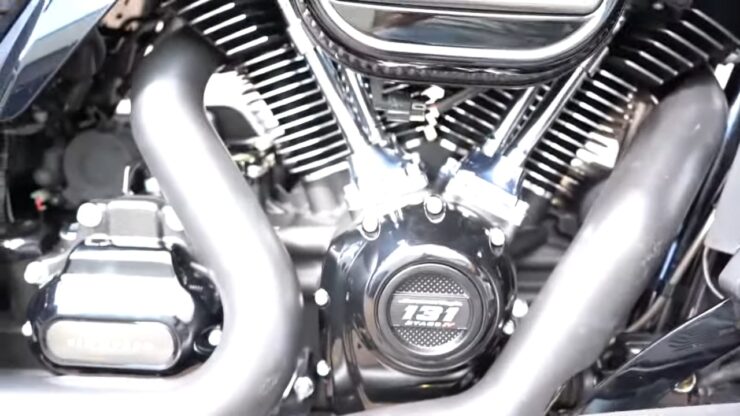 Harley Davidson is not cheap, and its parts as well. However, repairing it can cost you money if you do not maintain it properly.
To avoid wasting money because of being careless when it comes to taking care of your bike, maybe now is the time to focus on maintaining it.
When your bike reaches 5000 some things that you need to check. Checking this can save you from the extra cost of repairing in the future if you ignore maintaining these things.
1. Change engine oil & oil filter
It's an easy task, and even you can do this. First, start draining by starting the drain plug and snug it.
Make sure that it tightens to 14 to 21-foot lbs. After that, remove the gill plug, pour three full quarts into the allocation, and check your oil level.
2. Check engine idle speed adjustment
There are different ways to check the engine's idle speed. This is very important because it can tell you if the engine has a leak and need some repair.
Take note that the lower the speed, the better, and for some vehicles, it should be lower than 1000 rpm.
3. Inspect spark plugs
Spark Plugs are very important to the 103 engines because it helps the engine to produce power. The mixture of the air and fuel does that, and the spark plugs supply the spark that ignites it.
4. Check operation of all electrical equipment and switches
Make sure that everything connected to the engine is in the proper position. One small mistake can damage the engine and other parts of your bike.
The bike will not be starting if some connections are not in proper contact.
5. Inspect fuel valve, lines, and fittings for leaks
It's mostly the same by checking the electrical connections. This is another thing that you might want to check because if it got worse, you would need a professional to fix it.
6. Check Brake Line
One of the essential things that you need to check when maintaining your bike is checking the brake.
Since you are riding a big bike with a 103 engine, it can cause some serious trouble if you don't check the brake line from time to time.
Check this not only when you reach the 5,000 miles, but check it every time you are going for a ride to avoid accidents. 
7. Bets and Chains
These two transfers the power from the engine going to the wheels so that it can move.
Ensure that your bike's belt and chains are in good condition to avoid trouble on the road.
8. Check Tires
Aside from the brake, tires are also essential to check. It can affect the performance of your bike if they are wearing worn-out tires.
Always check your tire's condition, not only in the exterior part but also in the pressure of the tire.
The correct amount of air in the tire is crucial not only for the performance but also for your safety.
As you reach more miles, you have to check the engine and the while bike frequently.
It is not about the money you will waste in repairing it but for your safety.
The annual maintenance for a Harley Davidson can cost from $200 up to $450, but it can cost more than what you think if you do not take care of your bike.
FAQ's Problems With Harley Davidson 103 Engine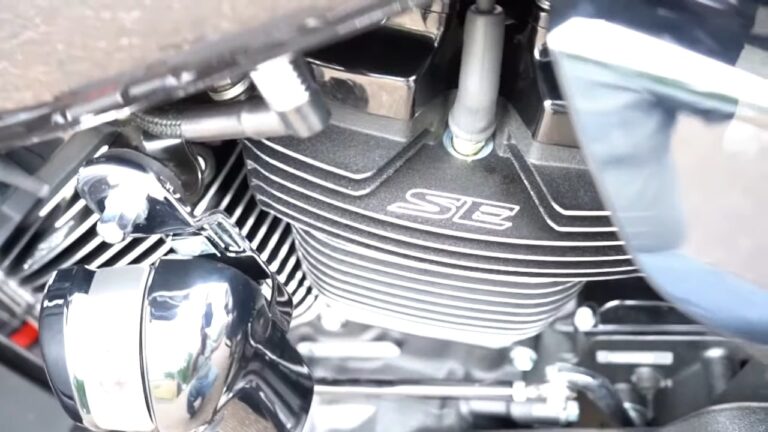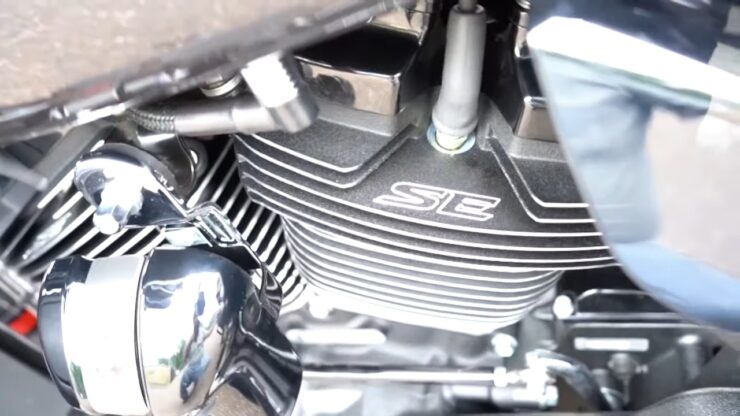 What engine is the Harley 103?
an engine with 103 cu inches that run for 1690 cc bikes. Harley Davidson released it in the year 2012 after the Twin Cam 96.
Although the 103 engine is in models for 2012, the earlier model can experience this engine because of the 103 engine kit.
What year did Harley put 103 engines?
It debuts in the 2011 Harley Davidson Touring motorcycles, and later on, Harley Davidson put this engine in most of their new models from 2012 up to 2017.
How many miles is a Harley 103 good for?
It will always depend on how you use your bike; this answer is if you properly take care of your bike.
It can run for up to 150,000 miles. However, some people say that they only do minimal maintenance within the 80,000 miles to 100,00 miles.
Within the 150,000 miles achievement, there will be a time that you need to replace the comp, but overall, everything is good if you take care of the bike properly.
What is the price of the 103 Harley Davidson engine kit?
The price of the 103 engine today is $1,899 without any professional fee for installation. It is just the engine itself.
Verdict
The Harley Davidson 103 engine is a superb engine from Harley Davidson. A lot of bikers still prefer to use this because of its reliability.
Every engine has its own problem, and it's not new for every biker to encounter the issues that 103 engines have. The
You can always repair and check your bike all by yourself, but getting some help with the pros is what you will need if things got out of hand.
Following our tips and tricks to maintain and solve the 103 engine problem will prevent you from experiencing some major problems.