Harleys are bikes that are instantly recognisable. They're unique to the point that nothing else can quite compare. No other bike comes close to its rich history, expansive lineup throughout the years and impact on the wider biker community.
The Harley is also a bike you can ingrain with your identity thanks to the endless customisation options. Anything you don't like is easily swapped out for something much better.
There are more aftermarket options available for both older and new models than any other bike brand. Parts and accessories can beef up the power in the V-twin engine, get you more comfortable behind the bars, and deliver a safer and more pleasant riding experience. Here's a scaled-down list of Harley Davidson motorcycle parts you can buy from reputable dealers like Arh Custom when you need a bit more:
Performance Upgrades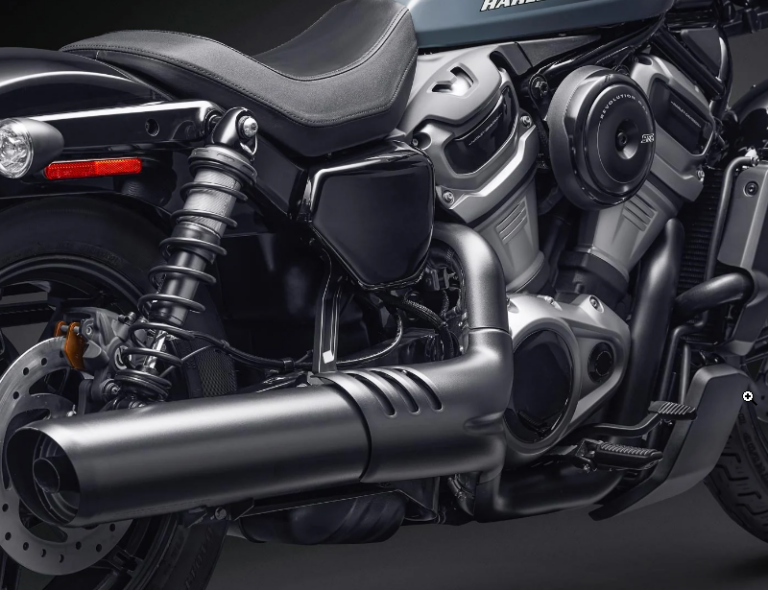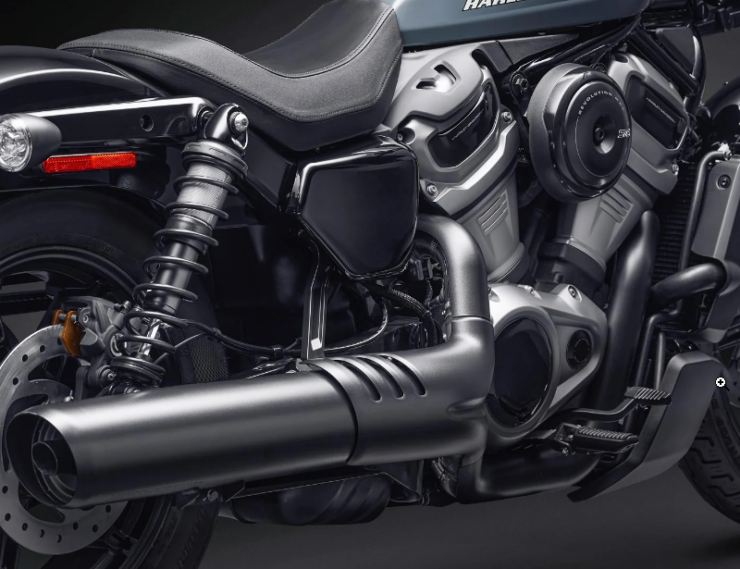 Aftermarket Exhausts
Any Harley V-twin, be it a Milwaukee Eight in any displacement in the bigger tourers, or the Evo in something like the Sportster can get a performance upgrade with different parts. Choose a 2-in-1 exhaust with wider collector pipes for better exhaust scavenging, smoother idling, added horsepower and a higher-pitched exhaust note, or go with the traditional setup of 2-in-2 exhausts for meatier sound and slight power gains. The best sound and the most power though can be had with a 2-1-2 system, that combines header tubes into a single collector but stems out into separate mufflers.
When looking for an aftermarket exhaust consider muffler options, or the choice between a megaphone or quiet baffle to get the sound you want. Also, look into aesthetics, build, and materials and how the system fits the bike as a whole.
Well-respected bike parts brands, like Vance and Hines, have extensive lines for different Harley bikes and use high-grade and coated stainless steel in chrome or ceramic black matte finishes, proprietary heat sinks to control exhaust gas temperatures, dB reducers and welded-in ports for O2 sensors and more attention to detail for a cleaner overall look. Get a system to matches any changes you've made to foot controls and one that suits your riding posture.
Air Intakes
Performance upgrades for Harleys are generally done in stages, with four overall, and exhausts are often paired with quality aftermarket air intakes. This rounds out stage one upgrades, with air intake volume and lower temperatures contributing to increased combustion efficiency.
Aftermarket filters also do a better job at filtering out contaminants with the use of different filter designs, materials and sizes, so you're doing the engine a favour by increasing longevity. Go for reusable cotton-gauze filters with aluminium intake piping from reputed brands like K&N to get improved throttle response, a deeper induction rumble, low maintenance, and a set-and-forget intake that should outlast the bike.
Big Bike Handling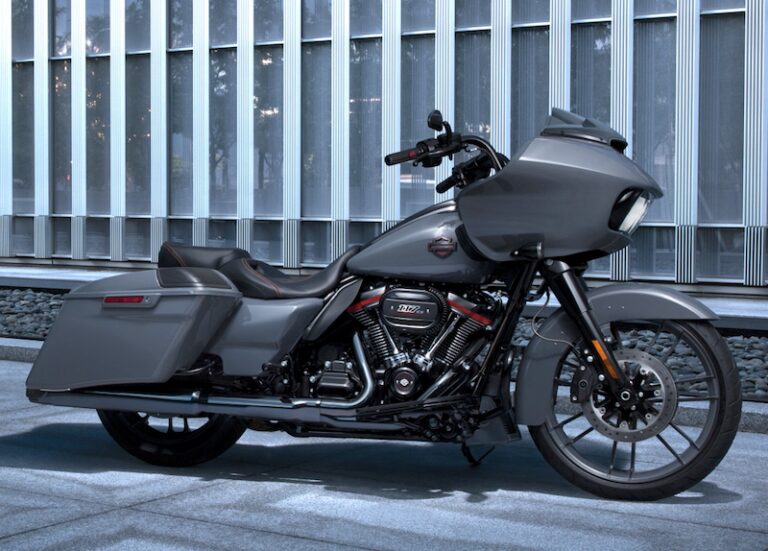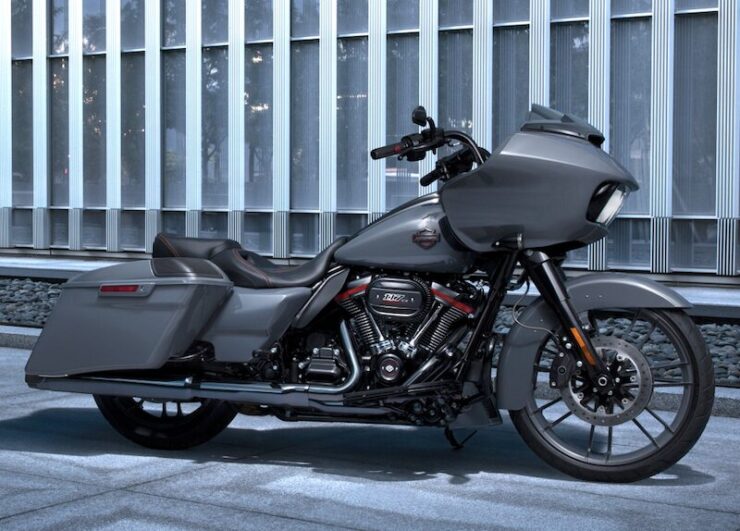 Suspension Upgrades
Forks and rear shocks go a long way in determining how your Harley handles and how comfortable you are. The bigger bikes err more towards a plusher ride, able to handle the weight of the bike, the rider and pillion, and any gear you take along.
If you feel the ride is a bit vague and void of feeling, a simple fix is going with high-viscosity fork oil or going with stiffer springs and cartridges. Alternatively, you can spend a lot more and get a complete front fork replacement, often with wider tubes that enable rigidity while also allowing you to fine-tune rebound, compression, and preload rates on the fly with simple dial adjusters.
Rear shocks are sold in monotube or twin-tube designs and also feature simple ways to adjust compression and rebound rates. They will net you more feel at the rear wheel and more passenger comfort on longer routes.
Both front fork and rear shocks come in a range of colors and finishes to get the look you want. Go with respected suspension brands like Ohlins to ensure you get a quality product and a setup compatible with your bike.
Handlebars Made Right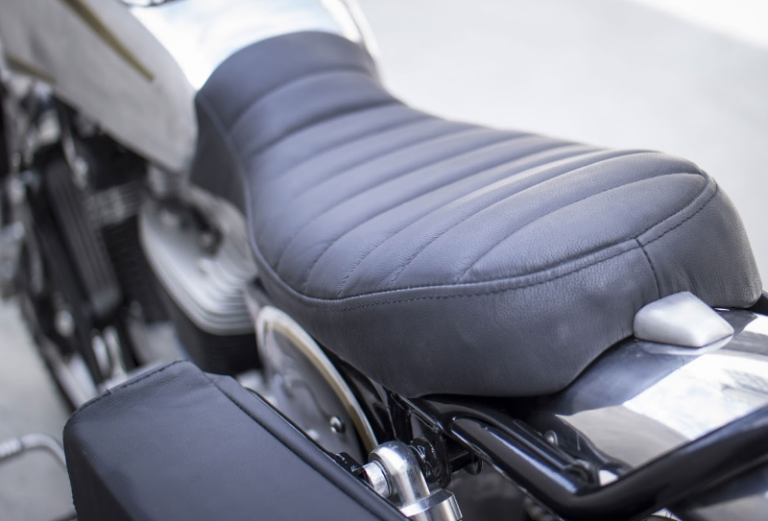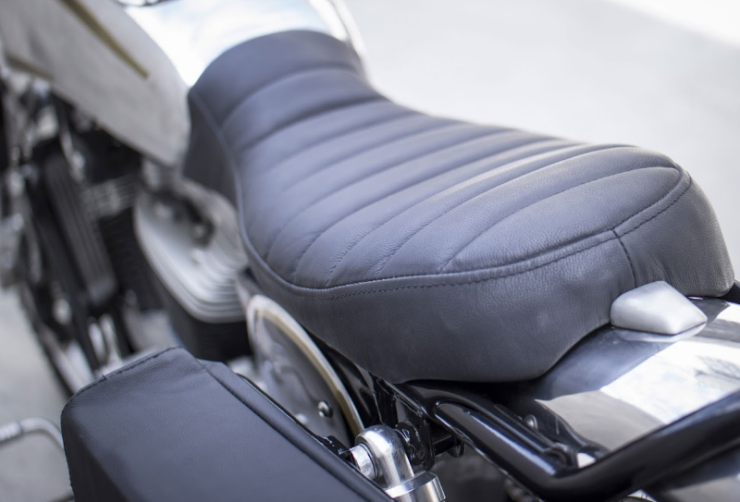 If you think the factory handlebars are off, there are hundreds of options to improve control, handling, and how comfy you are. These are the Harley Davidson motorcycle parts that also determine overall safety since handlebars are the main point of contact you have with the bike.
Bars will be different in terms of height, width, and tubing diameter and you can experiment with different styles with some interesting names for what suits you best and the type of riding you do. Typical Harley high bars are apehangers and are good for a more laid-back riding position, although fingers and hands could get numb after a long ride. Slightly lower bars, such as window, T, and H-bars are more about effortless touring, while lower bars like drag and tracker bars bring you more to the front of the bike and can improve control.
Widths impact how easily you can change direction. Going with something that is shoulder height and width will work for most riders and in most cases. Other factors to think of are sweep, or the angle at which wrists sit relative to the bars, and pullback, or how close the handlebars are to the rider. What to remember is that there's a ton of adjustability in height and pullback by using risers, and these are simple fixes if you want to spend your cash elsewhere.
As with all parts you're getting for your Harley, go with a brand that has street cred, guarantees a good build, and a decent choice of materials. CNC machined bars in either black electroplated or chrome finishes from staple bike accessory brand Bitwell are a good place to start.
Go for Comfort Every Time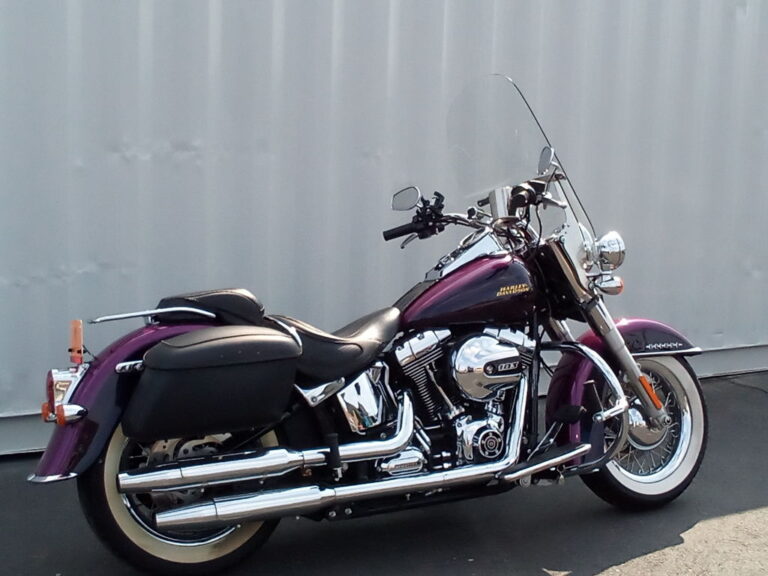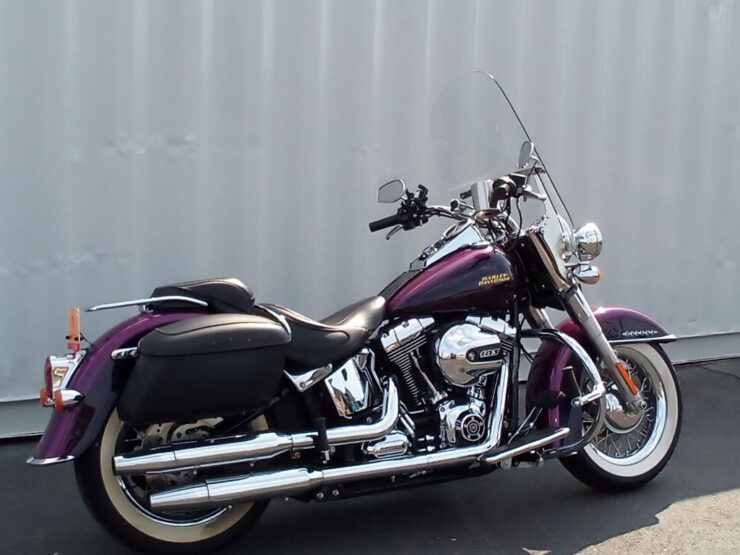 Aftermarket seats
Virtually every Harley (even the Pan America) has a relatively low seat height that pairs well with the bike's intentions – endless cruising comfort. You can choose from a range of decent OEM Harley seats when getting the bike new or from a wide selection of aftermarket options. Factory Sundowner seats either in a solo or 2-up configuration offer good back support and ample padding in all the right places, and the leather finishes ooze style. Choose Hammock systems with internal suspension if you're riding more along pothole-filled B-roads or go with the Zeppelin range, essentially air suspension seats that can inflate or deflate in different areas and remove rider hotspots to prevent cramps and fatigue.
Aftermarket seats offer more customisation, with a wider choice of materials (leather and vinyl vie for your cash), textures (smooth, perforated, or diamond), padding depth and materials (closed vs open-cell polyurethane) and either fibreglass or metal frames keeping the assembly together. Not all riders are the same, so there's also more variety in seat widths and lengths. Additionally have in mind how the seat gels with the fuel tank. Good brands to go by are Mustang Seats and Saddlemen.
Safety and Style Additions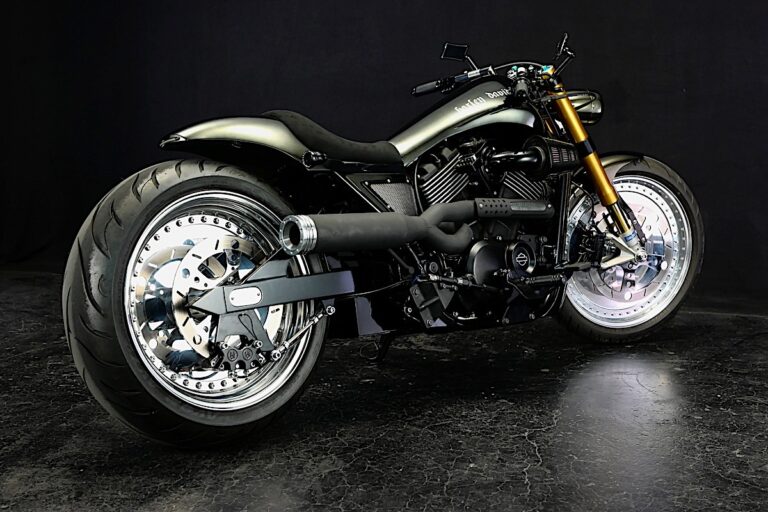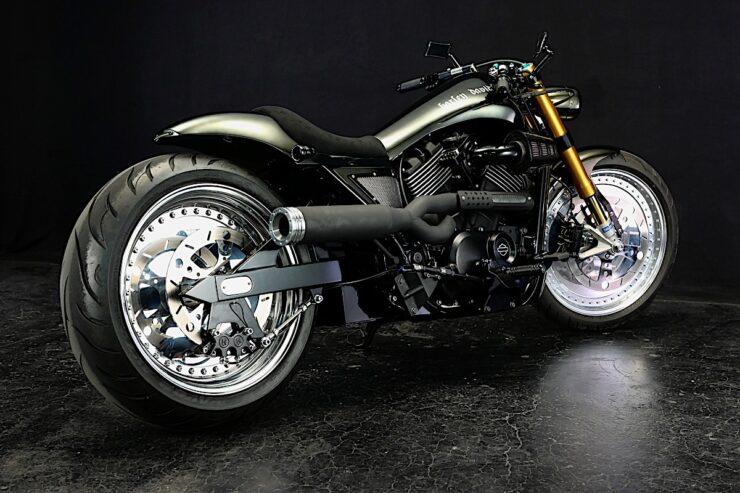 Safety inspires confidence. Consider the braking performance of the factory brakes and whether you need to change brake pads or bleed the lines and change the brake fluid. Harleys have had disc brakes front and back since the 1970s, but newer rotor designs, callipers with multiple pistons and more brake force, and tougher and longer-lasting pads can significantly improve braking performance.
After all, these are big and heavy bikes that need matching brakes to get them to a controlled standstill. Besides improving stopping distances, going with discs and callipers in distinct colours and finishes, and swapping out plain rubber brake lines for braided steel variants can also up your bike's looks.
Other extras in this category include LED turn signals fitted with a range of housings to improve overall visibility, front, and rear wheel fenders to prevent road spray, spoked wheel kits for lighter weight and more strength, taller windshields to reduce buffeting at highway speeds, and hundreds of trim and bodywork additions to give the best a personal feel. Go with Drag Specialties for wheels and fenders, Heinz Bikes for lighting, Klock Werks for fairings, EBC for brake pads, and Free Spirits for callipers and discs.
The range of OEM and aftermarket Harley parts and accessories is huge. This is just one of the benefits of owning a Harley. Riders can tailor their bikes any way they like. And have options to suit different budgets. Inexpensive and good-quality parts can add a personal touch to any Harley, while anyone looking for the best will need to dig a bit deeper into the back pocket. Shop for Harley parts direct from Harley UK or go with the dozens of dedicated stores specialising in aftermarket goods.